Skip to Content
Wood Blinds for Windows in Tucson, AZ
Discover the Excellence of B&D Custom Blinds
Welcome to B&D Custom Blinds, your go-to partner for creating transformational spaces with the enduring charm of wooden blinds. Renowned across Tucson, AZ, we specialize in comprehensive services for wood blinds for windows. Our commitment isn't limited to merely installing blinds—we aim to deliver an experience that uplifts the aesthetics and functionality of your home or office.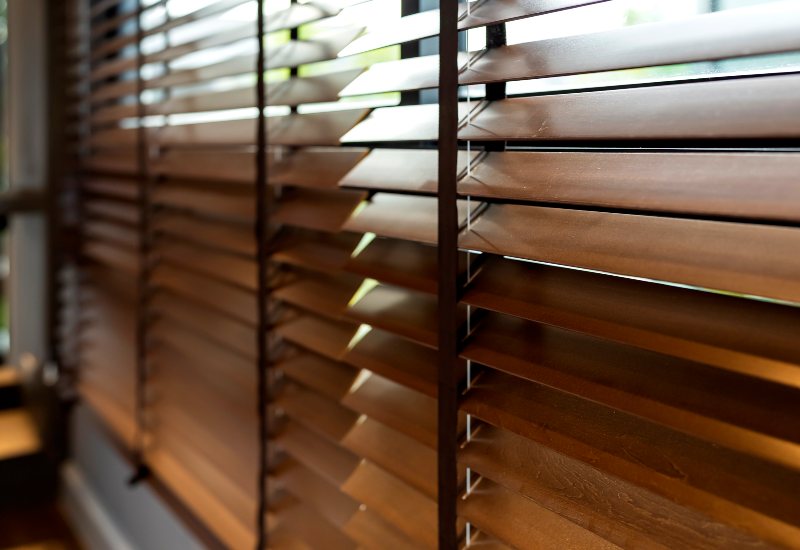 Unveiling the Charm of Wooden Blinds
Wooden blinds have always been a preferred choice among homeowners and decorators alike. With their timeless elegance and adaptability, they fit perfectly into a variety of interiors. At B&D Custom Blinds, our extensive experience and understanding of wooden blinds allow us to cater to your particular needs, whether you want to install wood blinds or require expert advice on the appropriate style and finish for your space.
Our Expertise in Wooden Blinds Installation & Repair
Our team at B&D Custom Blinds comprises dedicated professionals who excel at providing exceptional services in wood blind installation and repair. Here's what we offer:
Expert Consultation – Working alongside you to ensure your space gets the perfect window treatment it deserves.
Installation of Wooden Blinds – Using advanced tools and proven techniques for precise and secure installations.
Wooden Blinds Repair – Be it a minor snag or a complex problem, our experts efficiently handle all repair needs, restoring your blinds to their best condition.
Comprehensive Maintenance Tips – Guidance and tips to help you maintain your blinds and extend their lifespan.
The Benefits of Choosing Wooden Blinds
Choosing wooden blinds for your window treatments brings a multitude of benefits. They're not only durable, offering excellent resilience against daily wear and tear, but they also add a touch of classic elegance to any room. Their versatility allows them to integrate seamlessly into various decor styles, whether traditional or modern, rustic or contemporary.
A Look at Our Installation Process & Wooden Blinds Repair
At B&D Custom Blinds, we adopt a systematic and meticulous approach to the installation of wooden blinds. Our repair services are designed to tackle all issues efficiently, ensuring your blinds regain their aesthetic and functional value. Our process involves:
Initial Consultation
Understanding your needs, preferences, and assessing your space to devise the best strategy.
Installation or Repair
Implementing tasks with precision and care for a high-quality result.
Final Inspection
A thorough quality check ensures every detail meets your expectations and our standards.
Why Trust B&D Custom Blinds?
Choosing B&D Custom Blinds means opting for commitment, quality, and value. We take immense pride in our dedication to customer satisfaction, unparalleled workmanship, and competitive pricing. We aim to offer the best wooden window blind services, using our industry knowledge to enrich your experience from consultation to project completion.
Frequently Asked Questions
We're here to clarify all your queries about wooden blinds. Here are some common questions we encounter:
Get In Touch With Us
Whether you're keen to install faux wood blinds or need to repair faux wood blinds, B&D Custom Blinds is at your service. Contact us today, and let our experts guide you toward achieving your vision of a beautiful and comfortable space.
Enhance Your Space with Custom Window Treatments