Skip to Content
Cordless Window Treatments in Tucson, AZ
Cordless Window Treatments and Blinds
Cordless window blinds are a timeless, aesthetically pleasing, and safer alternative to standard mini blinds or vertical blinds. Choosing cordless window treatments in Tucson, AZ means that you will get window coverings that have a tension mechanism at the top or bottom that allow you to pull and retract the blinds at will. This means that you won't have unsightly, unsafe cords hanging from your blinds. Cordless window shades in Tucson, AZ function the same way as standard window coverings, in that they block light, reduce energy bills and provide privacy and aesthetic value. The only difference is that the cord mechanism is missing.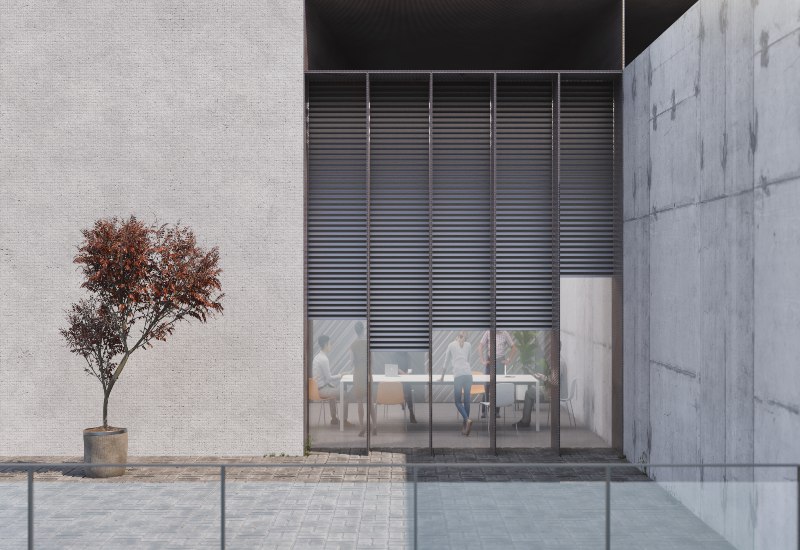 What Are Cordless Blinds?
Cordless window treatments can function without the need to pull or twist a cord to get the window coverings to move up and down or open or closed. When you opt for professional cordless window blinds installation in Tucson, AZ your contractor will install shades or blinds that don't have a hanging rod or string.
Instead, the blinds can be pulled down or pushed up to open or close them. Some window treatments are motorized and can be moved up and down with the use of a remote control. Cordless window blinds are available in linen or paper, fabric, wood, faux wood, single cell, pleated, roller shades, textured PVC vertical blinds, cellular shades, S-curve vertical blinds, and aluminum, wood, vinyl, and plastic mini blinds.
How Do Cordless Window Blinds Work?
It's very easy to operate cordless window shades in Tucson, AZ – even small children can use them. And best of all, you don't need to worry about the health and safety of your children or pets. You only need one hand to operate a cordless window shade or blind – most are operated by pulling down the bottom rail to lower the shade or pushing up at the base of the rail to raise it. Some require that you push a button in while pulling or pushing up on the shade. If your cordless window blinds have adjustable slats, those can be opened or closed by tilting the bottom rail forwards or backward.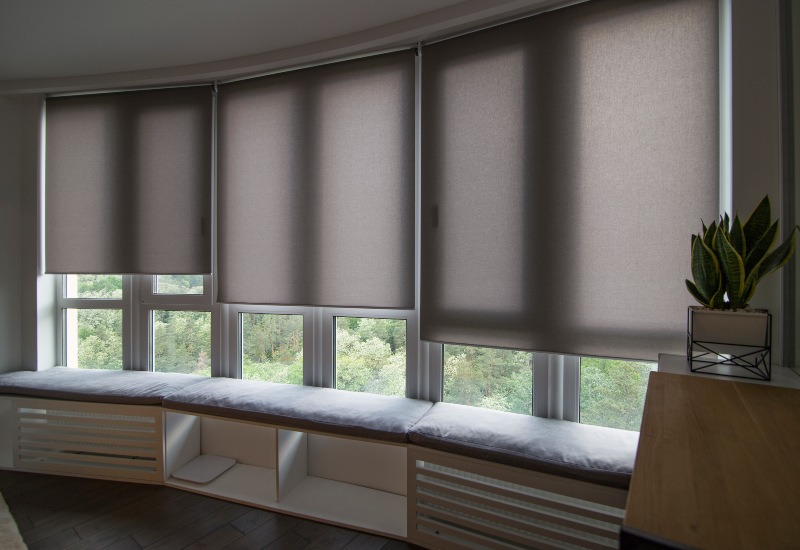 The Benefits of Cordless Blinds
Cordless window blinds are safer for pets and children, as there is no cord that can become a health or safety risk. People with mobility issues or chronic pain issues, like arthritis, find that operating cordless window shades and blinds is much easier than using traditional window blinds. Other key benefits of installing cordless window treatments in Tucson, AZ include:
Aesthetic value
Longevity and durability
Flexibility
Ease of use and maintenance
Increase the resale value of home
Improve the energy efficiency of the home
Convenience
Types of Cordless Blinds We Offer
If you're ready to take the next step and discuss professional cordless window blind installation in just contact us today at B&D Custom Blinds! We offer the following safe, quality cordless window treatments in Tucson, AZ:
Cordless roller shades
Cordless window blinds
Cordless cellular shades
Cordless pleated shades
Shutters
Motorized window treatments
Important Details to Consider Regarding Cordless Blinds
Before hiring a professional for cordless window blind installation in Tucson, AZ here are some important factors to consider:
Your budget
Your overall aesthetic
Number of windows
Type of cordless window treatments you want
Size of your windows
Are Cordless Window Treatments Safer for Kids & Pets?
Yes! Cordless window treatments are much safer for kids, pets, the elderly, and those with mobility issues. Where standard blinds and window coverings may have strings, cords, or rods that can get tangled and become a health and safety hazard, cordless blinds can be operated easily and safely by family members of all ages. There are no moving parts that can pose a health or safety risk.
Frequently Asked Cordless Window Treatment Questions
Do cordless window treatments cost more?
No, cordless window treatments do not necessarily cost more, though it will depend on the size, type, and number of cordless window treatments you need.
How do cordless blinds affect the home's air quality?
Cordless window treatment installation can actually improve your home's indoor air quality. They do not collect dust and allergens as much as standard blinds or window treatments.
How do I clean cordless window treatments?
We offer professional window treatment cleaning and maintenance.
How do cordless blinds work?
Cordless blinds do not have cords, pulleys, levers, or rods to move the blinds up and down or open or closed. Instead, they utilize a tension system that is operated by pulling, pushing, or tilting the bottom rail of the blinds.
What are the advantages of cordless blinds?
Cordless blinds are safe, durable, aesthetically pleasing, easy to clean and maintain, and aesthetically pleasing.
Can cordless blinds be repaired?
Yes! We can quickly, safely, and professionally clean your cordless blinds at a reasonable cost.
Our Additional Window Services in Tucson, AZ
In addition to cordless window treatment installation, we also offer these affordable, professional services:
Why Choose Us?
When you choose our expert team at B&D Custom Blinds, you're getting professionals with years of experience in installing, replacing, cleaning, maintaining, and repairing window treatments of all styles, materials, and sizes. We have been providing professional, affordable, and reliable window services in Tucson, AZ since 1999. We are a small, family-owned and operated business that truly enjoys connecting with our customers and providing high-quality services to our community. Unlike big box stores or corporations, we make customer service and satisfaction our priority and pride ourselves on making each customer interaction exceptional.
Contact Us Today at B&D Custom Blinds
If you're ready to make the switch to cordless window treatments in Tucson, AZ our experts at B&D Custom Blinds can help. We can sell you cordless window blinds and cordless window shades as well as provide installation, repair, maintenance, and blind cleaning services. Take a look at our extensive stock of cordless window treatments and then give us a call at (520)-790-4102 or contact us online to schedule an appointment.
Enhance Your Space with Custom Window Treatments