Skip to Content
Drapery & Valances in Tucson, AZ
Choose B & D Custom Blinds for Valances & Drapery
Adding beautiful drapery and valances to your home's windows can refresh the look and feel of any room. B&D Custom Blinds installs window valances for homeowners in Tucson, AZ. We have the inventory and expertise to help you dress your home with high-quality fabrics and a wide selection of patterns and colors. Finding the perfect drapery fabric and valance options allows you to customize the aesthetics in any room of your home to match your style or décor. Some homeowners favor a country feel and can accentuate the down-to-earth, rustic theme with fabrics and patterns that create warmth. For those who prefer a sleek, contemporary look, our team has options for that as well. Our window dressing experts have plenty of experience working with various types of interior designs, from modest to luxurious. We take great pride in the products we install, resulting in high quality and aesthetic appeal. We ensure you can complete your home's décor with the best possible options for your windows. Learn more about our custom drapery and valances and get in touch with us to schedule an estimate.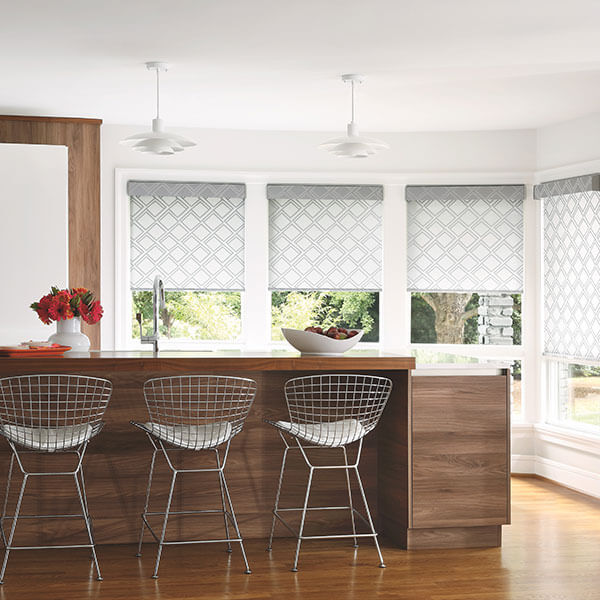 Install Drapery & Valances to Glamorize Your Home
The team at B&D Custom Blinds has all the drapery hardware, drapery panels, and custom valances you need. Our installation experts can take care of everything for you; all you have to do is pick out what you like best. We carry an extensive inventory of Hunter Douglas products, including high-quality window blinds, shades, shutters, sheers, and other exceptional ways to dress your windows. When you need valances and drapery to finish the look of your room, our team can help you choose the ideal fabric, color, pattern, and style to suit your tastes and complement your existing décor. Many homeowners pair their new drapery with other window treatment options, including a simple set of shades or blinds. We offer a wide array of colors and materials, making it easy to coordinate two window dressing options that work together for privacy and light control. If you choose to use drapery as your only source of light control and privacy, be sure to consider elements such as the type of fabric and the thickness of the material. Certain drapes will let in a significant amount of light, while others can black out a room. Choosing a more sheer fabric may not give you the level of privacy you desire in the bedroom. By visiting our showroom, our team will gladly discuss your priorities for new drapery, including privacy, light control, aesthetics, and easy-to-clean fabrics.
The Benefits of Drapery & Valances
Most homeowners spend lots of time decorating their homes to make them look and feel the way they want. While drapes and valances are attractive window treatment options, they also provide many other benefits, including:
Lower Energy Bills – If you're looking to lower your energy or electric bills, don't overlook your window treatments. Tucson homeowners know how expensive it is to keep their homes cool during the summers. Drapes and valances can keep the sun out of your home to lower your energy costs. Your HVAC may not have to run as often, or you may be able to turn it up a degree. You can allow sunlight in to turn lights off and take advantage of free, natural lighting.
Increased Privacy – If you have nosy neighbors or live on a busy street, drapery and valances can keep prying eyes out of your home. Block the view of anyone outside with attractive drapes and valances.
Affordability – Drapes, and valances might be more affordable than you think. Also, they're durable and long-lasting. Drapes can last for several years if you take care of them properly.
Choose B & D for Custom Drapery & Valances
At B & D Custom Blinds, our drapery and valances aren't one-size-fits-all. We sell and install custom-made valances and drapes for Tucson homeowners. We have every option you could imagine, so you're sure to get the perfect look for your home's windows. Our experts are here for you and ready to help you make the right choice for your window coverings. Not only can you choose the drapery and valances you prefer, but we also have options when it comes to hardware. The amount of sunlight that comes in your windows in Arizona means you need the right window coverings that give you total light control. Our design team has lots of experience and industry knowledge.
Helping You Find the Perfect Look for Your Windows
Allow the trained staff at B & D Custom Blinds to help you choose new drapery and valances to complete your room's décor. Our extensive selection of fabrics, colors, and patterns ensures you will find the perfect look. Contact us today to schedule an appointment to visit our showroom.
Enhance Your Space with Custom Window Treatments