Skip to Content
Blind Repair Services in Tucson, AZ
We Are a Hunter Douglas Warranty Repair Center!


The window blind and covering business is a fashion-driven industry! This means things are constantly changing. What was available last year may no longer be available this year! Blind manufacturers, unlike car manufacturers, do not put out a steady supply of parts to maintain their older or out of production products.
Here are some guidelines to help you determine what types of repairs we can perform on your blinds or shades.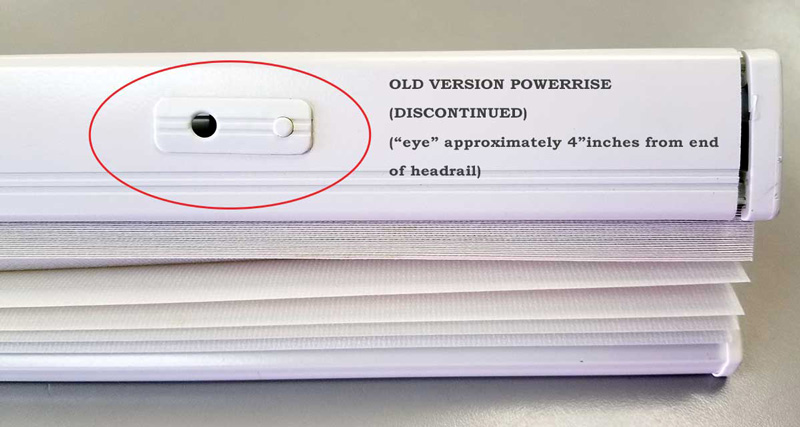 Please Note
Hunter Douglas POWERRISE motors are warranted for 5 years.
THE OLDER POWERRISE VERSION WAS DISCONTINUED IN 2009.
POWERRISE shades 2009 or older we can no longer fix as motors are no longer available.
We apologize for any inconvenience.

Designer Roller Shades by Hunter Douglas
Vertical Blinds
Some vertical blind head-rails can be repaired. Others are not cost-efficient to repair, so you would be better off replacing them. We really need to see them to evaluate them. If they were purchased at a retail store, off the shelf, you are better off to replace it. If it was custom ordered it may be repairable. If you can bring it into the shop we can evaluate it at no charge.
Repairs
Replace broken traverse cord (restring)
Replace broken or worn tilt gear
Replace broken stem or carrier
Replace broken connector tab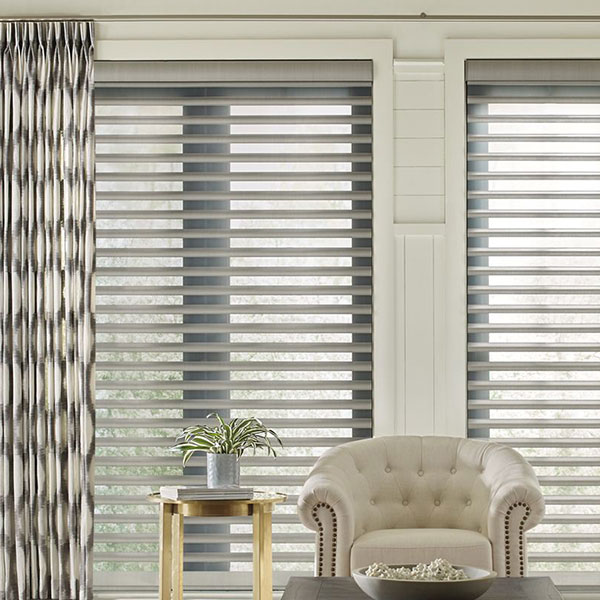 Horizontal Blinds
This includes wood blinds, faux wood blinds, and aluminum mini-blinds. 1″ plastic mini-blinds should just be replaced, not repaired.
Repairs
Replace lift cords
Replace broken tilt gears
Replace broken cord locks
Replace broken ladder barrels
Replace broken ladders supports
Replace broken or missing wands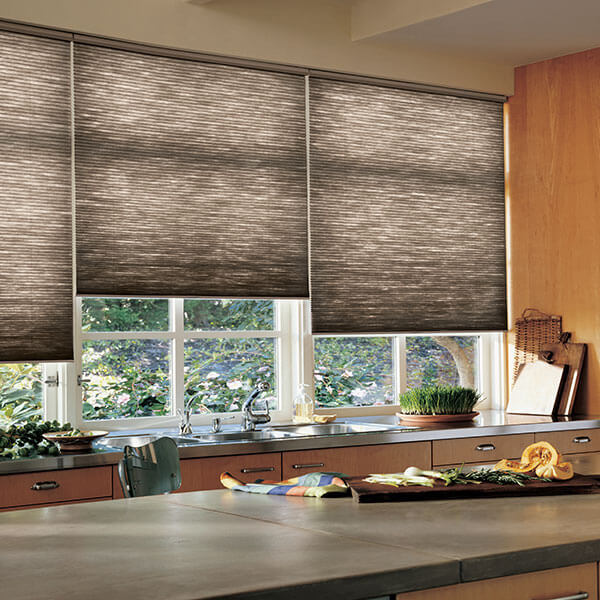 Duette® window shadings by Hunter Douglas
Cellular Shades
Cellular shades, also know as honeycomb shades, accordion shades, and pleated shades, can also be repaired.
Repairs
Replace broken lift cords
Replace broken cord loops
Replace broken components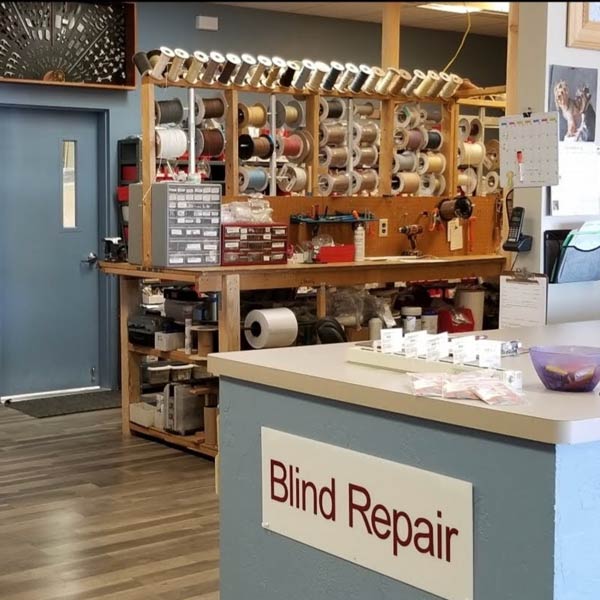 Many other services available, such as cut downs, replacing parts, and more. Call for details!
Videos
Verticals
Won't Open
Hunter Douglas Vertiglide
Won't Stay Open
Enhance Your Space with Custom Window Treatments